Ok, so I was packing orders all day yesterday and somehow lost track of the date- I'll do two posts today...can I do that? Why not ;)
This month I am challenging myself to blog every day with Blogtoberfest and hopefully get a bit more sewing happening round here. Today's project? Recreating a long sleeve tee for Lil from her most favourite one. I'll be back later to show and tell that one.
Some designs I love, I just wish they'd do plus sizes!!( The lack of decent plus size clothes is another reason I started pattern designing. ) Anyhoo, some things I'm drooling over at the moment ( as is my 12 year old which leads me to believe, I may have never really grown up- but I look upon that as a bonus!).
Free People Leggings
Free People Cord patchy flares baby!
Free People Boots!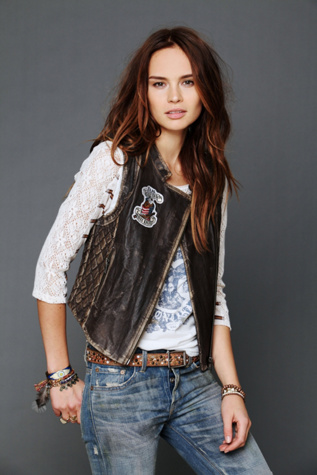 Free People vest..squeee!